Andrew Hansen – Forever Affiliate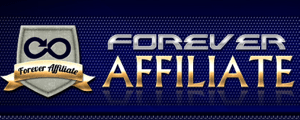 Name Product: Andrew Hansen – Forever Affiliate
Market price: $97
Author: Andrew Hansen
Home sale: http://onemorecupof-coffee.com/forever-affiliate-is-already-out-of-style/
What Is It?
Extensive video series on how to create niche websites and make money through affiliate marketing.
Short Review
Forever Affiliate contains a lot of valuable information and is appropriately priced for what you get. However, it's clear that a lot of the information is out of date and I don't agree with all the strategies Hansen lines out.
Before You Buy
Andrew Hansen has been featured on my site a few times in the past few weeks, some for good reasons, some not. His newer membership site called The Rankings Institute got a positive review, but I was not happy to see him trading endorsements with wannabe-guru Joshua Zamora. He also features endorsements from PotPieGirl and Ryan Moran, two famous internet marketers giving out questionable advice.
I actually came across a Forever Affiliate recommendation after reading some reviews on The Rankings Institute, and it was presented as a cheaper alternative for newbies to online marketing.
The Sales Page
I was very disappointed to see a lot of hype on the sales page for this product. There were a lot of exact dollar figures promised and time frame expectations listed. "Make X Amount of $$$ in This Amount of Time". I dislike these type of slogans because they often set unrealistic expectations for the buyer.
The ease of and uniqueness of this program was also overemphasized. OK, so they are allowed to do some advertising, I'll give them that, but when they say "A 3 Step System That Spits Out A $300-$3000 Passive Income Mini Site Every Time You Run it", I believe it's false advertising.
1. It's not software. There's nothing to "run"
2. It's not passive. It takes a lot of work to do affiliate marketing
3. The system is CLEARLY more than 3 steps
4. Income is not spit out. It takes time to build
What do you think? Is this deceptive marketing?
Phase 1:
Analyzing The Size of Potential Markets
Profitability Testing A Market
Analyzing The Competition In A Market
Analyzing A Merchant's Landing Page
Marketing Sure There's An Affiliate Program
Where Affiliates Like Us Really Make Money
Follow The Trail of Market Leaders
Looking Differently At Clickbank Offers
Grabbing Products/Ideas From Other Smart Affiliates
Ferreting Out Private Affiliate Programs
Big Offervault Video Part One
Big Offervault Video Part Two
Lateral Thinking Niche Discover (And Technique)
Pillaging Amazon For High End Niches
Phase 2:
Testing/Validation Theory
Step 1-9 WordPress Setup (9 videos)
Content Strategy Minisite & Authority Site
Further Note on Authority sites
In Content Link Cloaking/Tracking Strategy
How To Create Affiliate Content in 2013 (Part 1)
Laying Out & Optimizing Content On Your Site (Part 2)
Creating Non Product Name Content
New Site Promotion Theory
How To Dominate Search Rankings With Blog Commenting
Making Your Blogs List
Hardcore Directory Submissions
What To Look For In Google Analytics
Phase 3
Forever Affiliate SEO Theory for 2013
How, When, Why, & Where to Use Press Releases
Using Private High PR Blog Links
Tiered Link Building Services
Saving Money By Creating Your Own Tiered Linking Structure
The Truth about Social Signals
How To Leverage Guest Posting For Maximum Backlinkings
Starting Your Next Minisite In The Same Niche
Adding Content Through The Expansion Phase
Advanced: Adding Content To Lower Bounce Rates And Boost Site Quality
Related Posts via Categories